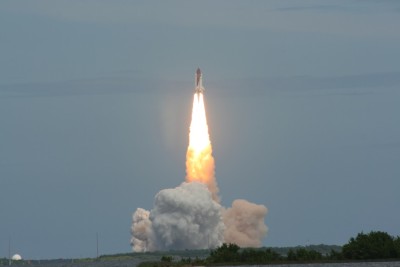 Over the night, I managed to upload some of my STS-120 launch pictures. All of them were taken from NASA Causeway. There are more to come and I'll also post a number of them on Flickr. However, I thought it would be a good idea to put them up so everybody can have a look.

I also intend to do a write up of all launch day activities, which is quite interesting. I have a number of facts that I haven't seen somewhere else before. Stay tuned for more, but I am on the road today.
Do you like what you read? Then subscribe to my blog by Email!