OK, I have to admit this is off-topic. But I have to admit I could not resist to post it ;) I am now back from Florida just a few days. And yesterday evening, some light snow appeared. I thought "OK, this will clear over the night". But look at the end result this morning: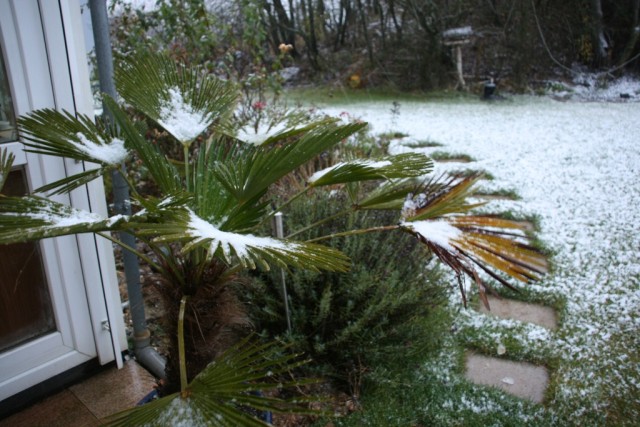 Here you see staring my poor palm tree. I like sun and sunny beaches, so I wanted to have a least a palm at home ;) Thankfully, I was smart enough to buy the right type of palm tree, so no harm yet (when it gets really cold, however, it needs to make a trip to the garage...).

But again: think that I just returned from sunny Florida. And then think that we often have much nicer weather (at least in the 60s) at this time over here. So why not this time? ;) brrrr...
Do you like what you read? Then subscribe to my blog by Email!