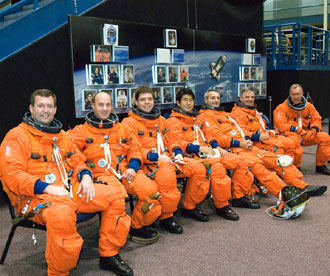 Endeavour's STS-123 mission to the international space station is currently scheduled to launch on February, 14th 2008. Of course, there are many things that can make that launch date slip (though I guess we all hope that won't happen).

Even though it is quite early, I received a few comments asking if launch transportation tickets could already be purchased for it. Unfortunately, this is not possible.

Tickets typically go on sale four to six weeks before launch. And they sell out very quickly. So you should watch the Kennedy Space Center site closely and subscribe to its "Armchair Astronaut Newsletter". Thus you know when they go on sale and can act quickly.

I will also post in this blog when the tickets become available. So keep reading ;)
Do you like what you read? Then subscribe to my blog by Email!